Nothing's more important than family and we just can't wait for you to meet ours.
Introducing our iconic icons. They're ready and waiting to head off on your next adventure (and they don't hate a staycay...).
Llama Del Ray does not need an introduction, she's only one of the hottest influencers right now. Her social media presence is worldwide; people cannot get enough of her signature look and her gloriously fluffy quiff. Wherever she goes people can't help but stare (they might even ask for a photo) because she's practically a celebrity. She's always in the know and ahead of the herd. Bring her home for the summer and she'll be sure to share her celebrity secrets with you.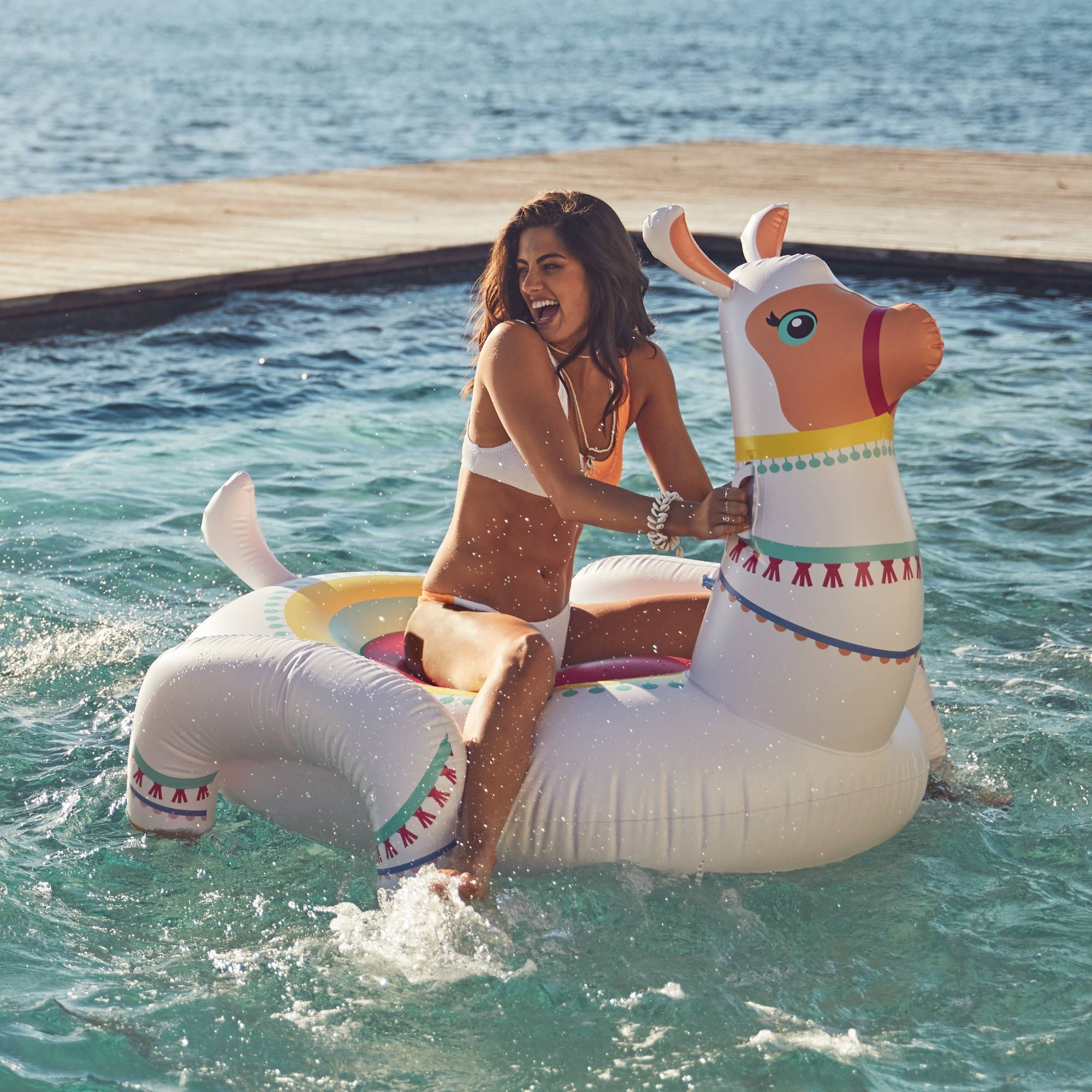 ---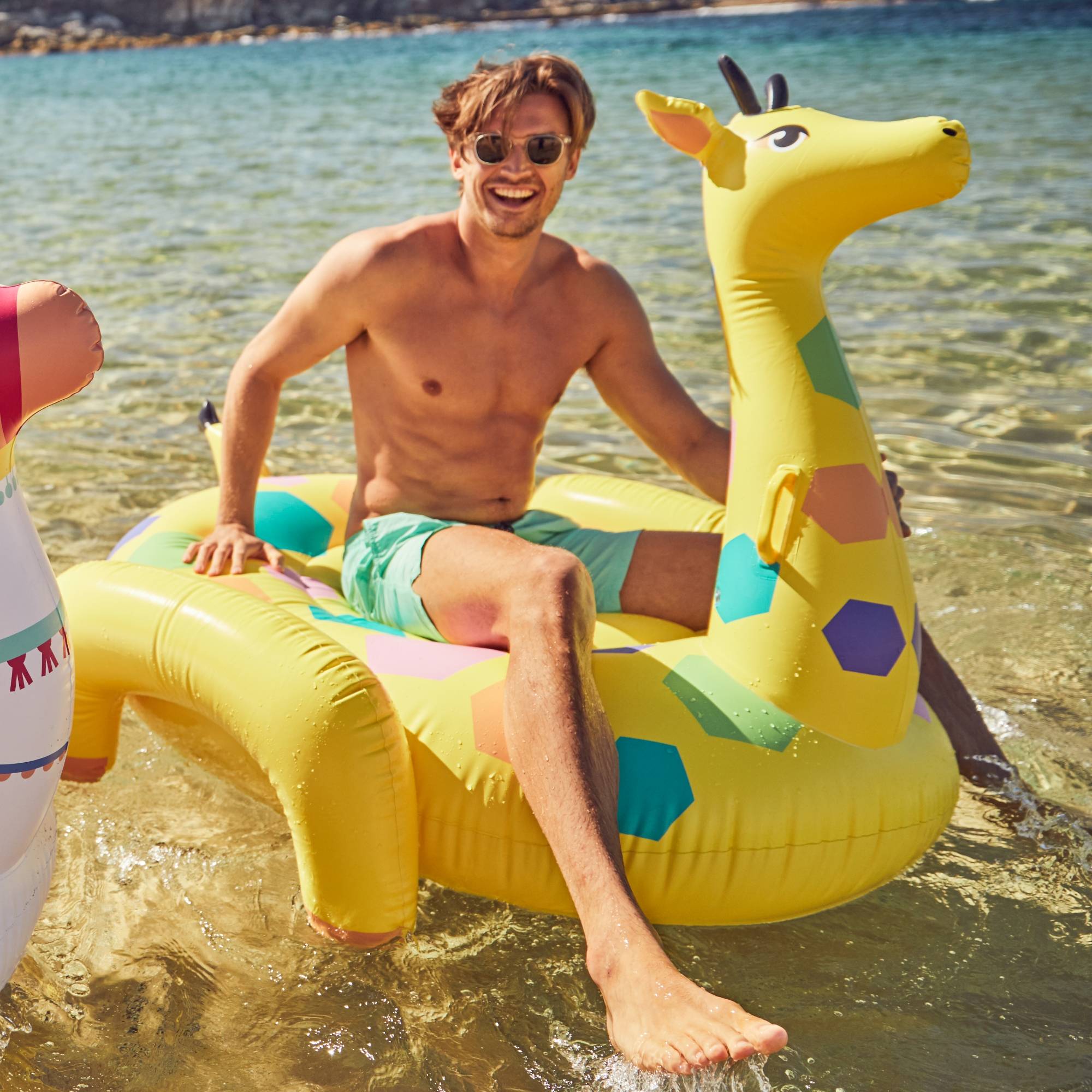 Ghedi is a basketball star and the boy next door all in one. Even though Ghedi can't help being the centre of attention, he'll always be the most down to earth guy you'll ever meet. He might seem a little full of himself (think the next Steph Curry) but he's still sweet, a little shy, and stays above the drama. Ghedi will always stick his neck out for you and with a friend like him by your side, the skies the limit.
---
Manda the Macaw is a bit of a know it all, but she can't help that she's one smart bird. A fashionable girl, with a passion for the newest cosmetic trend. Her faves include a bold eye and blue highlights, she's the embodiment of beauty and brains. You'll find her flitting about the library or out around town, chirping away with her closest friends. Take her home and you'll have a stylish bestie for life.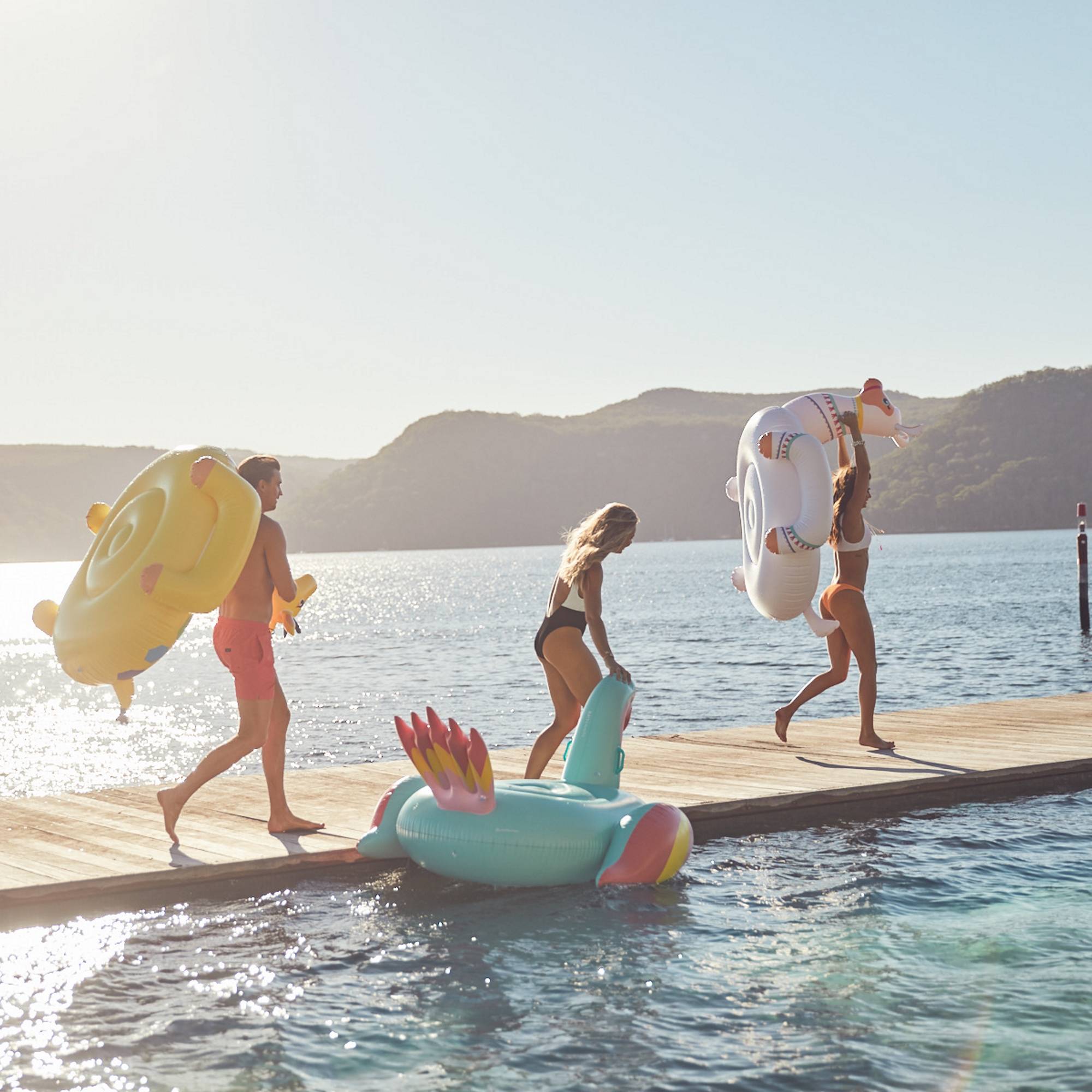 ---
ROSIE THE ROSE GOLD FLAMINGO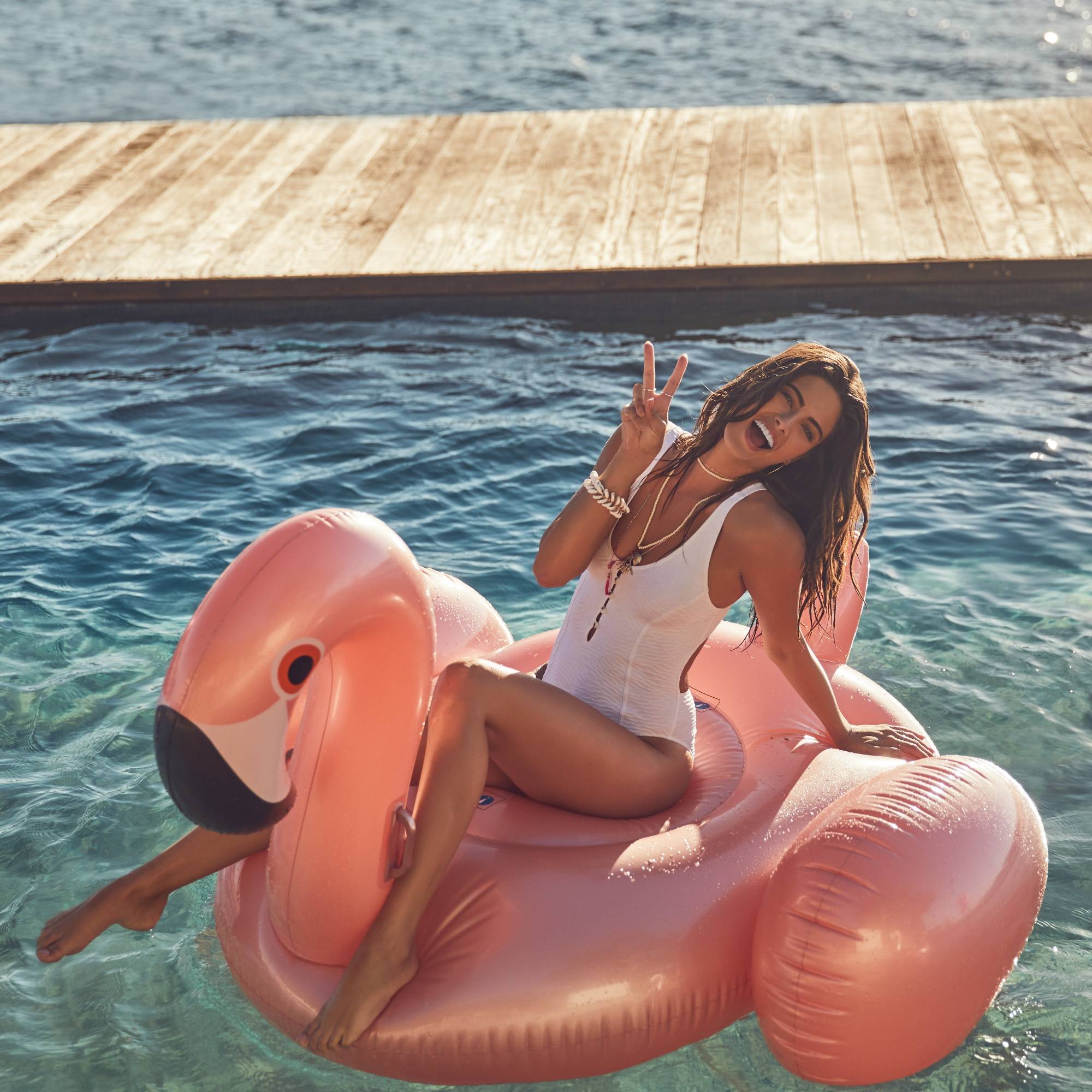 You might recognize Rosie from NYC fashion week, or one her many modelling campaigns. Her career took flight after Olivier Rousteing spotted her at the beach and became obsessed with her exquisite bone structure and her bold, now iconic use of highlighter. You'll find her at Coachella every year, arm in arm with gal pal Gigi Hadid, and other A-list babes like themselves.
---
DIEGO (AKA GOLDIE HORN) THE UNICORN
Meet Diego the Unicorn. His favourite hobbies are: selfies, curating his insta feed and finding the perfect partner. He's joining the Sunnylife family from the glorious shores of Costa Brava, where he's lived the perfect life – sun bathing, drinking wine and combing his rainbow mane. Trust us, if Diego comes home with you, your life will get a LOT more magical.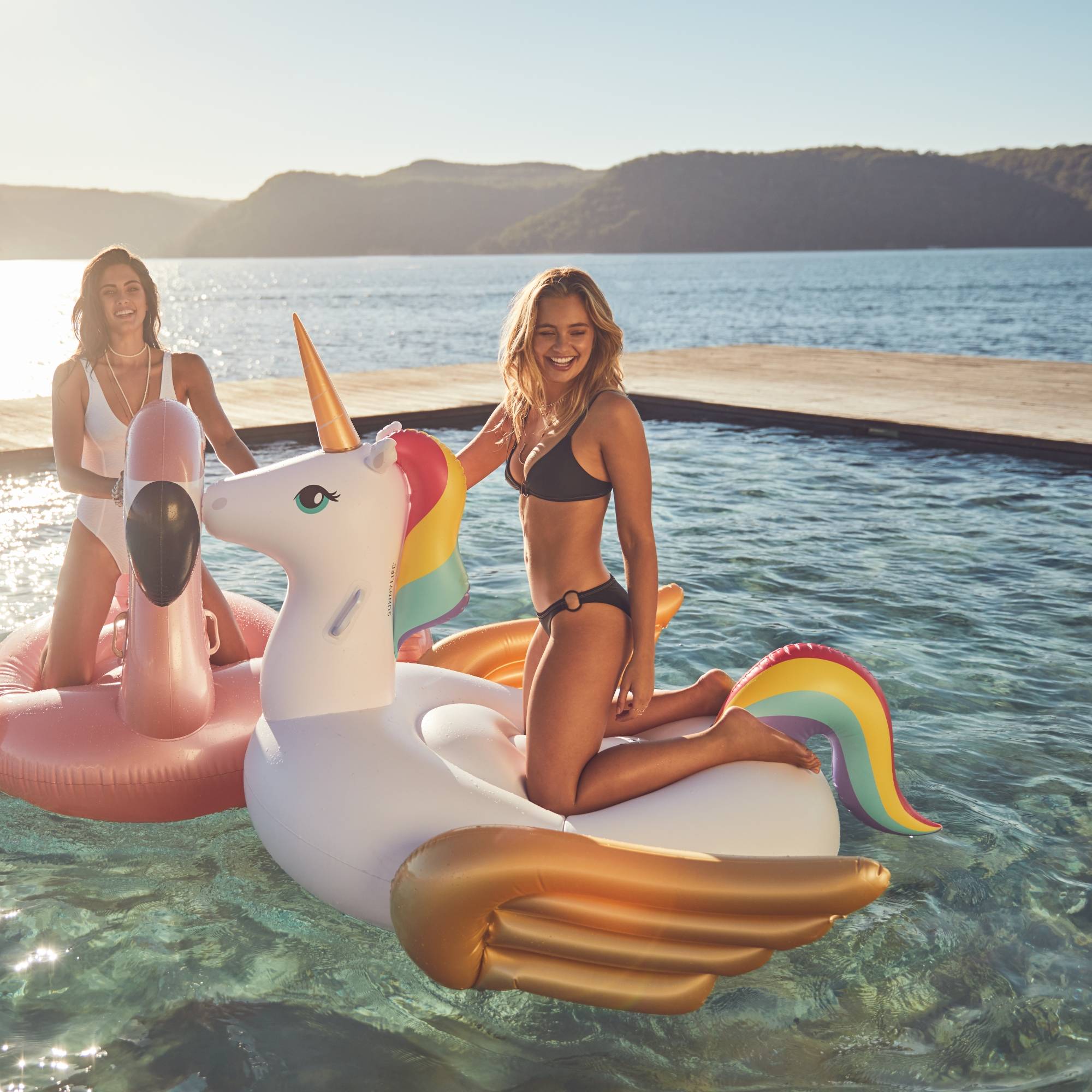 ---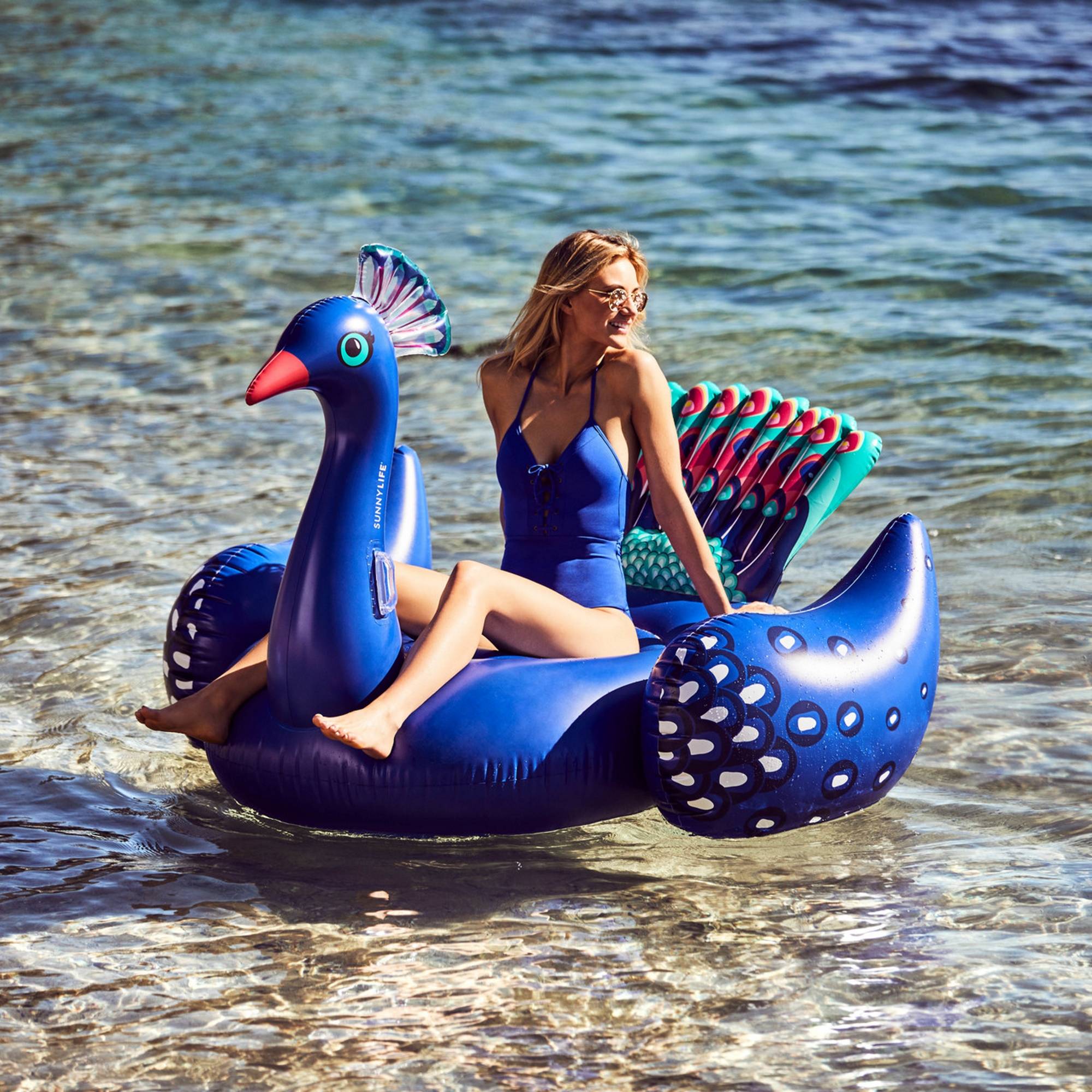 Meet Pino, the most colourful bird in our family to date! He's one of those guys who's always at an important party somewhere with models and billionaires, but don't let the extravagant tail feathers fool you. He's a total sweetheart and LOVES spending time with new friends. Feel like getting lost in some dreamy green eyes? Pino's the one for you.
---
TALLULAH THE PINK COCKATOO
Our Tallulah is the quintessential Aussie girl. She spends her days on the beaches in her hometown of Jervis Bay, NSW and can hang ten just as well as the surfer boys. Tally is sassy, confident, and would do anything to support her mates. If you ever need anyone to lend a feather, Tallulah is your girl.
Tallulah journeyed around the world for SS1718 and headed home to Jervis to get back to her roots.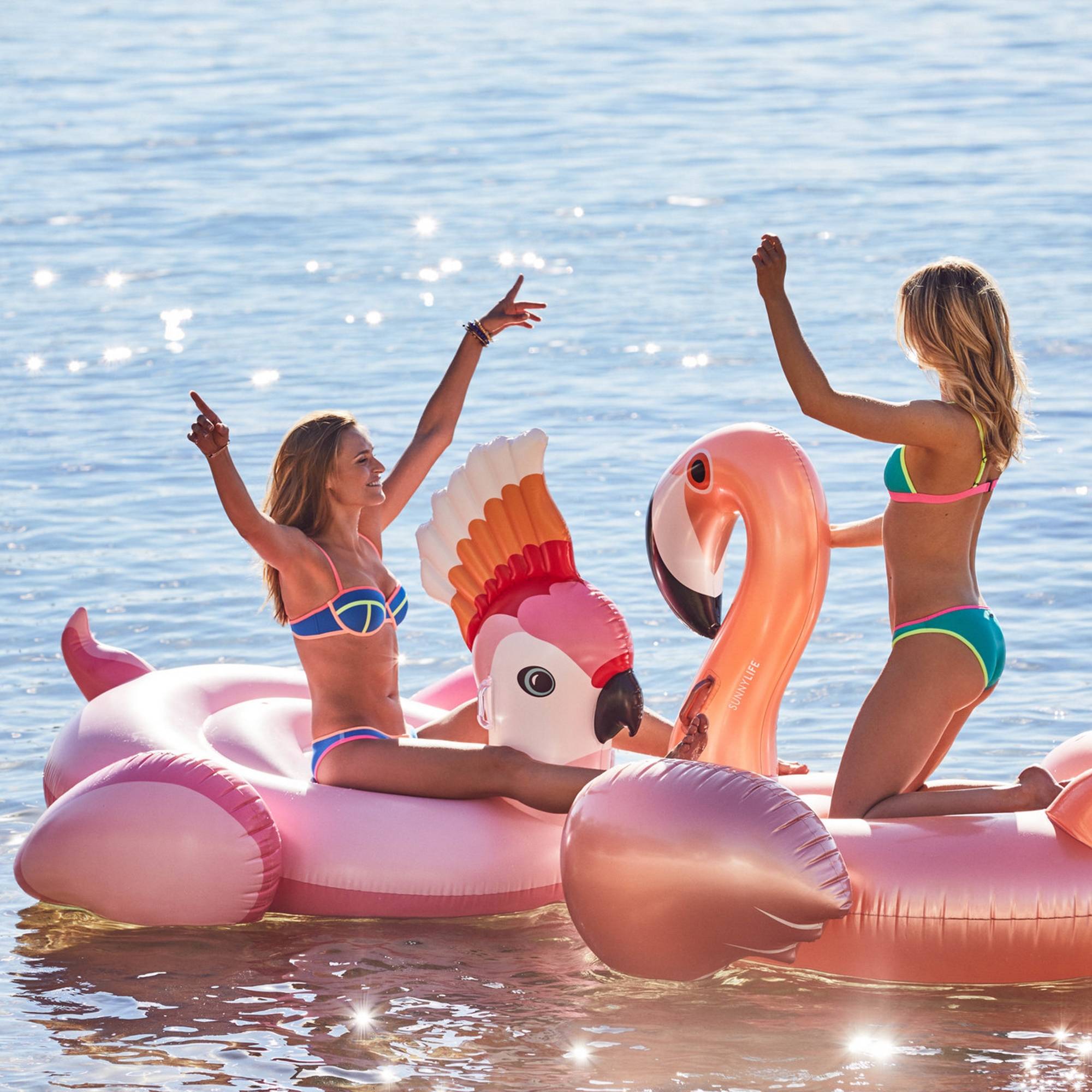 ---
BEATRICE THE BANANA PALM SWAN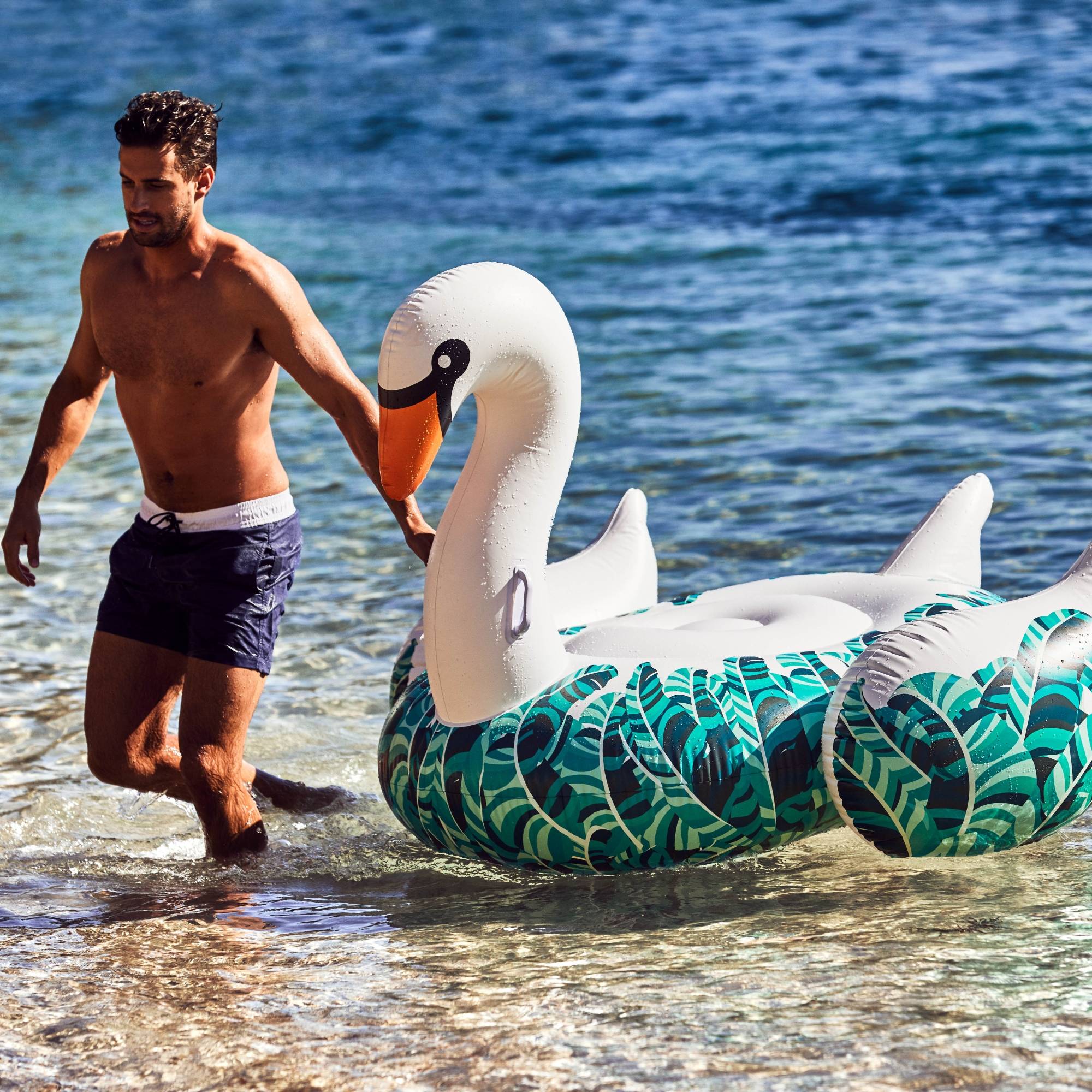 Beatrice is the Shailene Woodley of floats - stunning and doesn't watch TV. Bea is a traveller at heart and dreams of one day owning her own hut in the middle of a rainforest just a short walk away from a waterfall. She's the girl who you keep track of on Instagram and dream of becoming, while also being slightly jel. Bring Beatrice home and watch your life instantly become a whole lot more lush.
After an extremely fun SS1718, Bea retired to a lush forest in New Zealand. She's currently living her dream life.
---
Posted by Lucy Everden on